Greeting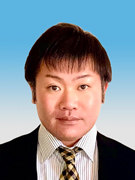 Hello, everyone. I am Daisuke Araki, the director of Sports Medicine Center, Hyogo Rehabilitation Center Hospital. This center has been newly established for athletes to receive correct diagnosis, appropriate treatment plan, precise surgery, and safe return to sports, when they suffer an unexpected injury or any physical problems. We have not only orthopaedic sports medicine, but also sports internal medicine clinics, in order to comprehensively treat the athlete's condition. This is an initiative of Hyogo Prefecture ahead of public hospitals nationwide.
Hyogo Rehabilitation Center Hospital is the part of the Hyogo Prefectural Rehabilitation Center, and is historically renowned for treating patients with spinal cord injuries and para-athletes. There are many facilities in the premises such as The Handicapped Person Sports Exchange Pavilion, The Independent Living Training Center, The Robot Rehabilitation Center, and The Hyogo Institute of Assistive Technology, where the latest in rehabilitation technology are developed. Hyogo Prefectural Rehabilitation Center Hospital has the largest rehabilitation room in the western part of Japan, and the Sports Rehabilitation Room, equipped with the latest training devices, has been opened in the Sports Medicine Center. In addition, The Hyogo Universal Training Center will be launched in 2023, and sports facilities such as an arena, indoor pool, and indoor futsal court will be available.
Our hospital is also accredited by the FIFA Medical Center of Excellence, one of only 49 accredited locations in the world. Therefore, we are experienced in injury prevention and treatment for soccer players. Our center also performs medical support for various professional sports, and our expert staffs oversee their medical treatment. In addition, sports medical checks including internal medicine and orthopedic diseases are also available. By combining the abundant facilities and the latest treatment, we aspire to be the best sports medical center for professional athletes, athletes aiming for the Olympics and Paralympics, and to general sports enthusiasts who aim to return to sports. We will support your health and physical performance so that you can enjoy sports more safely and demonstrate even higher performance. Regardless of the level of sport involved, our center is willing to support everyone who loves sports, so please feel free to contact us at any time.
Sports Medicine Center is located in Hyogo Rehabilitation Center Hospital.
By car
Exit Tamatsu Interchange of Daini Shinmei Road, take Route 175 south for about 2 km and turn right at the intersection in front of the Rehabilitation Center.
Take Route 175 (South) for about 2 km. Then Turn right at the intersection in front of the Rehabilitation Center.
Turn right at the intersection of the Rehabilitation Center Mae.
By Public Transportation
From Akashi Station of the JR Kobe Line / Sanyo Main Line (about 4 km)
Taxi (about 15 minutes)
Shinki Bus (about 15 minutes)
No. 14 bound for Prefectural Rehabilitation Center (Get off at the final station)
No. 3 bound for Miki / Yashiro / Seishin Chuo (Get off at "Tamatsu-Akebono", 5 minutes walk) / bound for Seishinchuo (get off at "Tamatsu-Akebono", 5 minutes walk)
From Shinkansen Nishi-Akashi Station / JR Kobe Line Nishi-Akashi Station (about 2 km)
Taxi (about 10 minutes)
Shinki Bus (about 20 minutes)
No. 1 bound for Akashi Station (Get off at the Prefectural Rehabilitation Center)