Our Facilities
Sports Rehabilitation Room
Sports Rehabilitation Room, equipped with the latest training devices, has been opened for athletes in the Sports Medicine Center. Patients are able to receive professional training as well as daily conditioning by physiotherapists.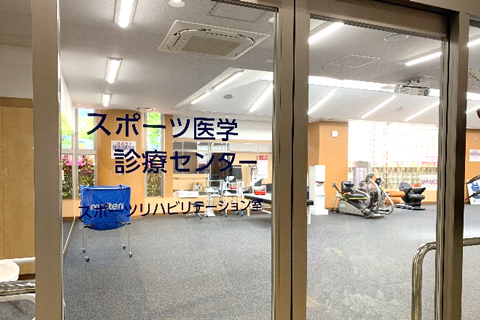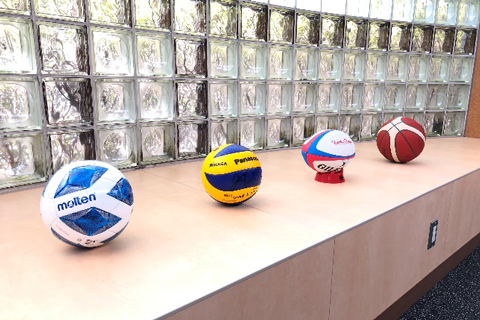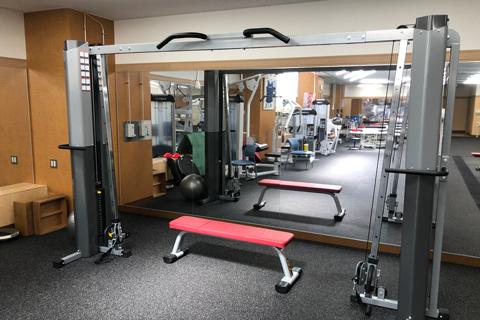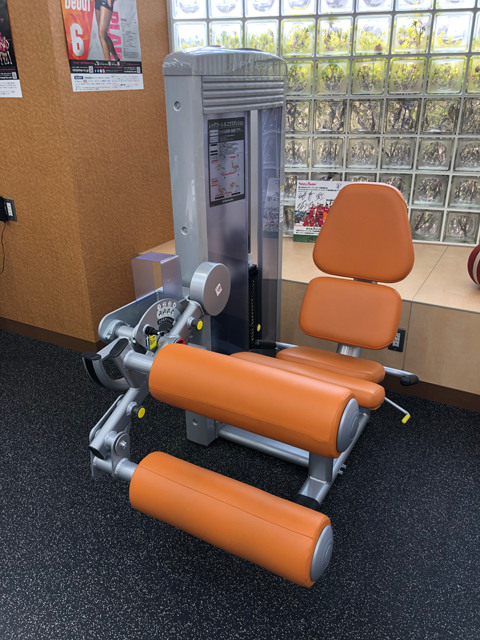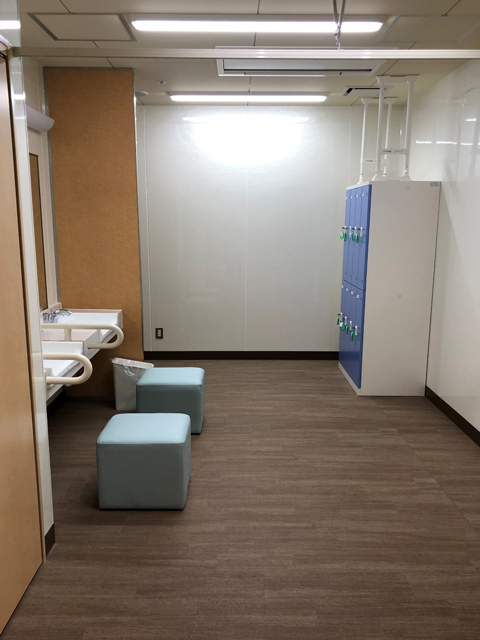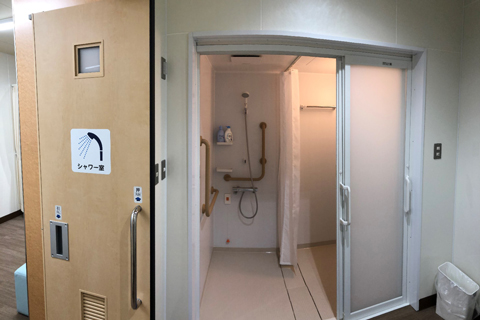 The center has four operating rooms (two clean rooms). One of these rooms has been renovated into an arthroscopic operating room equipped with the latest communication capabilities. In addition, for ligament reconstruction surgery, the latest arthroscopic system and a 3D electromagnetic measurement system for quantitative evaluation of knee instability have been introduced to enable more accurate diagnosis and treatment.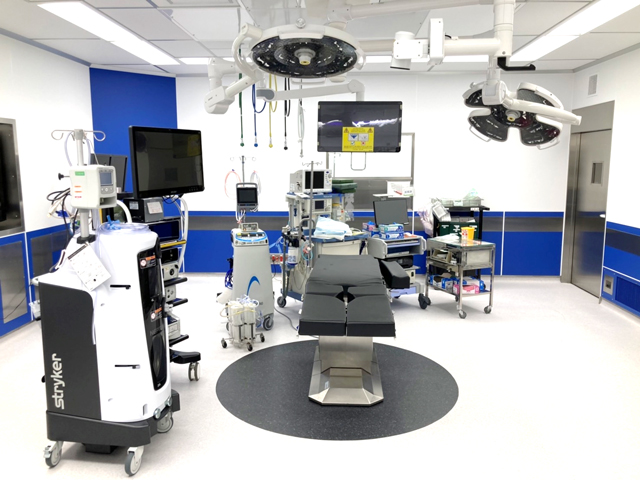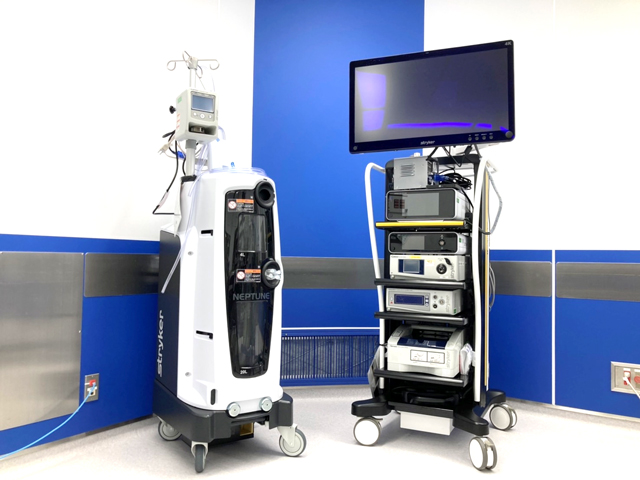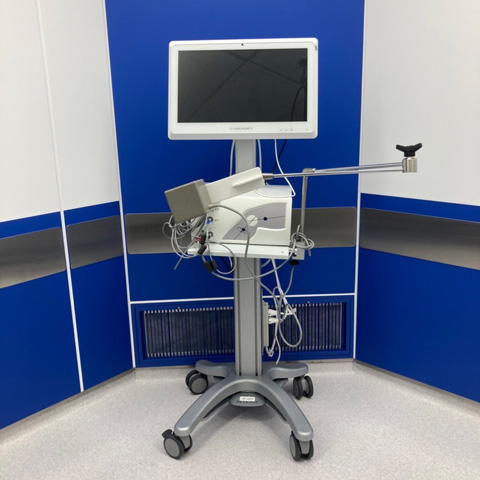 Computed tomography (CT) and Magnetic Resonance Imaging (MRI) are available in order to perform quick diagnostic imaging. A whole body bone densitometry scan is also available for osteoporosis.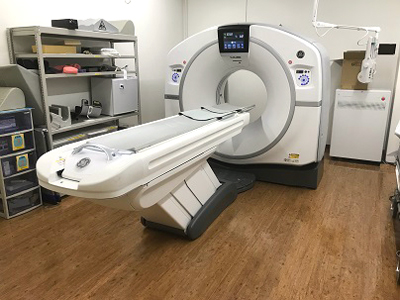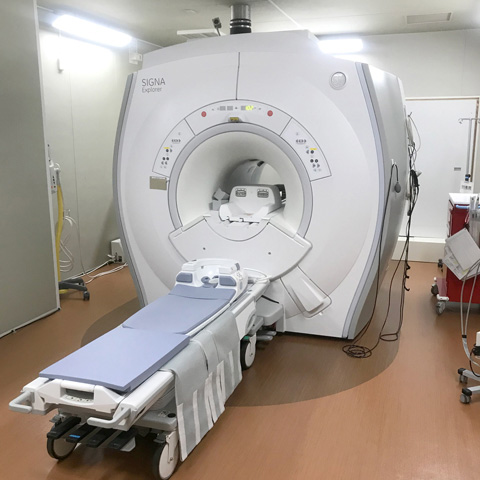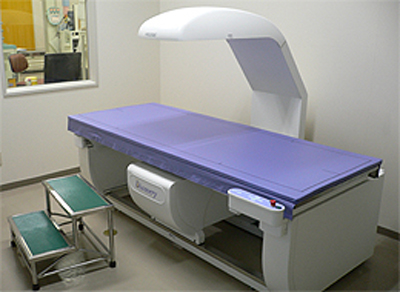 Our center has a laboratory, where promptly perform various tests such as blood tests, respiratory function tests, electrocardiograms, and ultrasonography. The caldiopulmonary exercise test (CPX) is also available to evaluate patients' caldiopulmonary function.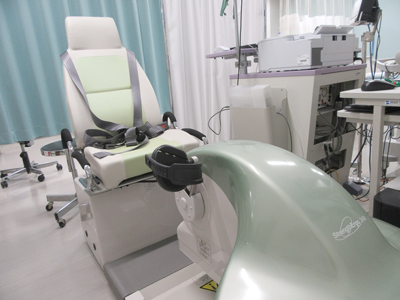 Our hospital has the largest rehabilitation room in the western part of Japan to accommodate various physiotherapy. Patients are able to perform physiotherapy with a social distance.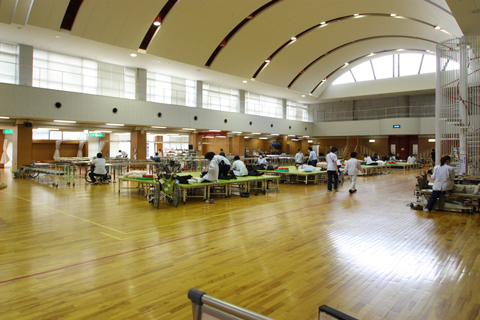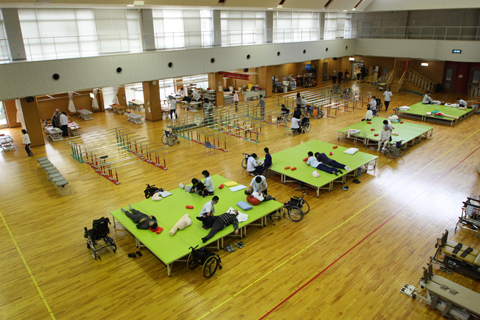 Occupational Therapy Room
An occupational therapy is performed especially for injuries of upper extremities in this occupational therapy room.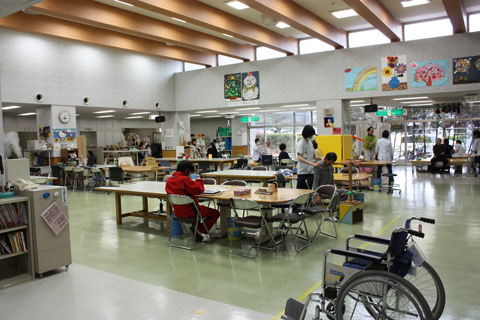 Outdoor Rehabilitation Park
Patients are able to perform rehabilitation in the outdoor space as well as indoor rehabilitation room.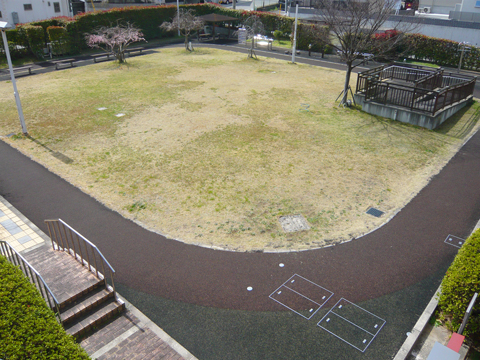 Pediatric Rehabilitation Room
Our hospital has a rehabilitation room exclusively for children. Rehabilitation can be performed with a calm environment.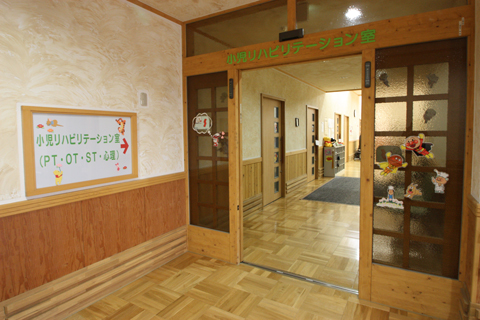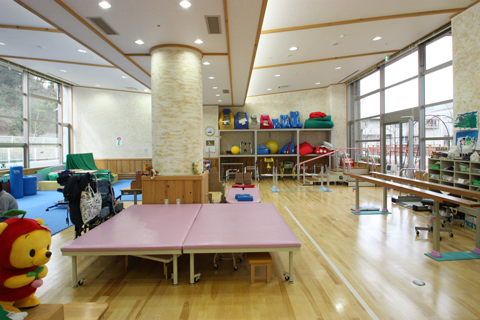 Pediatric Outdoor Rehabilitation Park
An outdoor rehabilitation facility exclusively for children.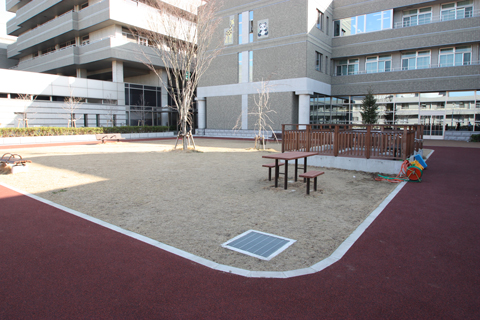 Real Life Training Center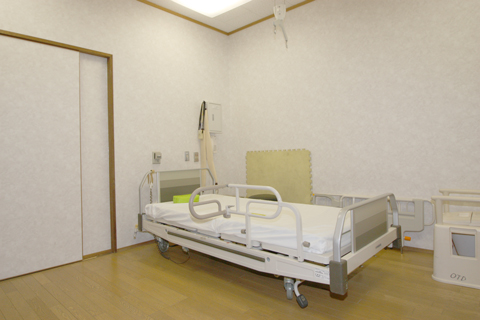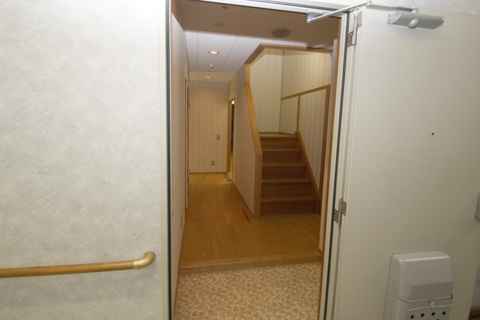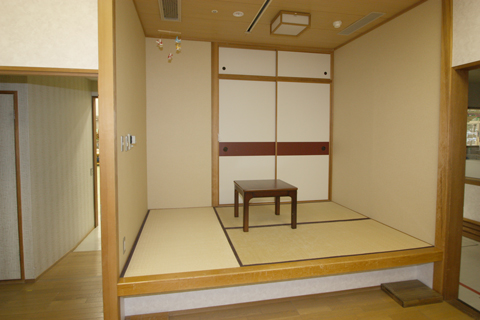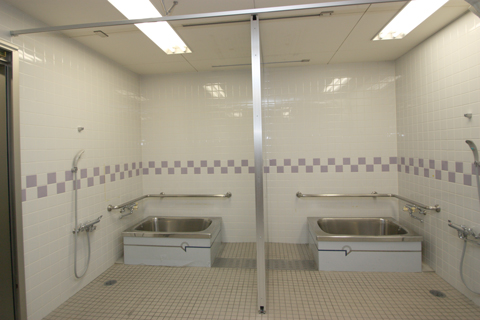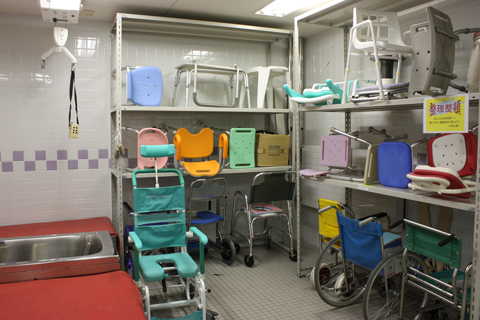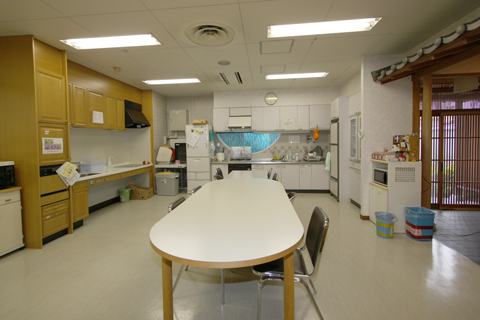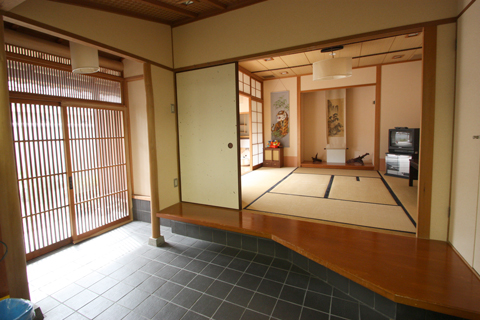 Our hospital has a multi-purpose hall. We often hold medical lectures towards local people and athletes.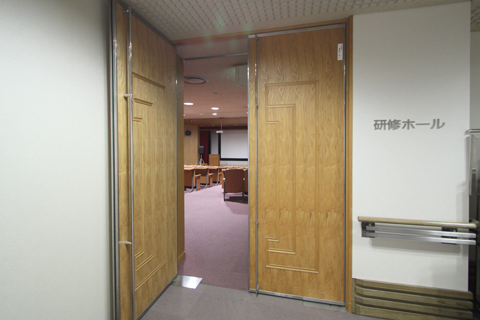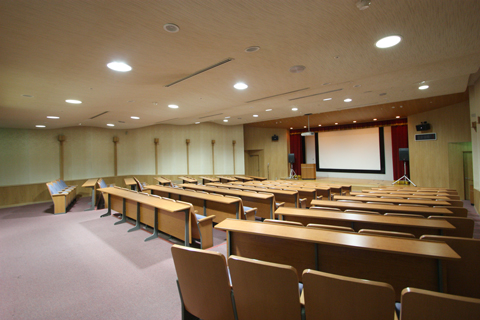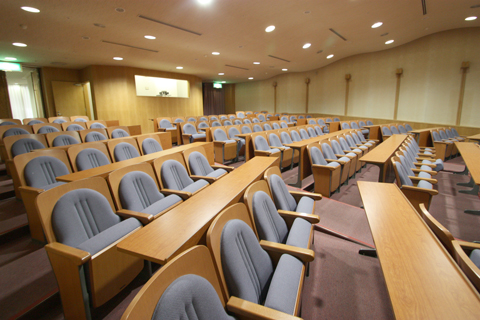 Patients who received permission by a doctor can use the public view bath. It is useful for recovery after rehabilitation or training.